Sunnyside attorney Alex Newhouse remembered as glorious litigator, standup man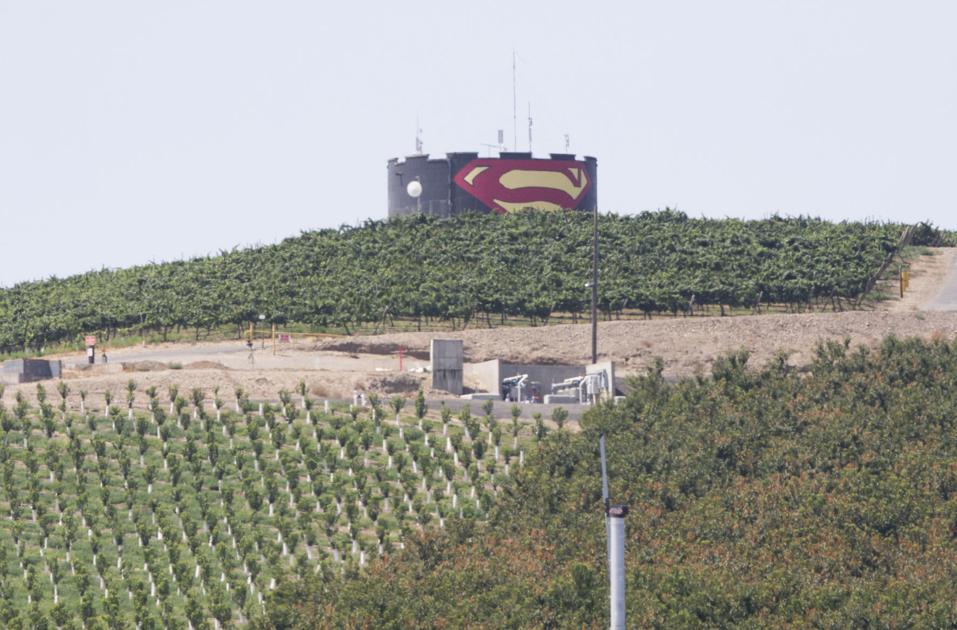 Sunnyside attorney Alex Newhouse always will be remembered as an advocate for his clients and regarded as a stand-up guy, area attorneys say.
Newhouse died unexpectedly Sunday. He was 41.
"He was my best friend and probably a mentor to me," said his law partner David Therrien-Power. "I mean we had the same amount of experience, but every lawyer is different. There's nobody out there like Alex. He's just a good soul."
Newhouse's death has shaken the local legal community.
"We're all in an absolute state of cold shock and disbelief and tragically saddened by this," friend and fellow attorney Doug Garrison said earlier this week. "It's Tuesday afternoon and we're all still in a state of cold shock."
Still reeling from the sad news, Therrien-Power said Newhouse was a good father and husband. He was well respected by other attorneys, even those he faced in court.
"I don't know any attorney that worked with him or against him who didn't like him," Therrien-Power said.
Newhouse was always doing things for others and never wanted the spotlight, even when he ran unsuccessfully against Yakima County Superior Court Judge Doug Federspiel in 2016.
Several in the legal community asked Newhouse to challenge Federspiel, Therrien-Power said.
Yakima attorney Bill Pickett, a former president of the Washington State Bar Association, described Newhouse this way: "He was a fantastic young lawyer, a fantastic lawyer," Pickett said.
Newhouse and Pickett squared off in a case involving former Granger Police Chief Robert Perales, who was accused of harassing his ex-girlfriend and lying under oath.
Perales was convicted in Yakima County District Court of a lesser charge — making false statements, a misdemeanor. He was stripped of his policing credentials.
Pickett represented Perales while Newhouse represented Perales' girlfriend.
"We had lots of hearings and wrangling and lots of opposition, but he was always an outstanding lawyer," Pickett said of Newhouse.
"He was an excellent advocate and will be very, very sorely missed in our profession. He cared about people and he cared about the legal system."
Therrien-Power was working as a deputy prosecutor when he met Newhouse, a defense attorney.
They often faced one another in court, Therrien-Power said. And despite being on the opposite sides of a case, Newhouse always played fair, Therrien-Power said.
"Facing him in court — it was good," Therrien-Power said. "You always like to respect and rely on other attorneys for doing their job.
"When he'd come to me and say, 'This is an issue to look at,' I'd look at it."
A long-standing friendship formed.
Newhouse often talked about needing a law partner, Therrien-Power said.
"One day I think I just woke up and though there's not any other person in the world I wanted to be in practice with, so I called him and we created a firm together," Therrien-Power said.
They opened their office — Newhouse & Power — three years ago at 308 Yakima Valley Highway in Sunnyside, where Newhouse grew up.
Their office handles an array of cases, spanning from protection orders to property transfers.
Newhouse left his mark on a Sunnyside icon. When just a kid, he painted a large Superman emblem on a water tower at his family vineyard that can be seen from Interstate 82.
Therrien-Power said that's emblematic of Newhouse's personality.
Newhouse loved to fish, and would fish just about anywhere he could, Therrien-Power said.
"I remember a time he brought fish back and cleaned them at the office," he said. "He'd go fishing in the morning and come back to the office. We had a more relaxed office than most. I don't think I was ever surprised."
The Newhouse & Power Sunnyside law office has remained closed this week, but Therrien-Power plans to return soon.
"At this point I plan on keeping that practice going and keeping his legacy alive," Therrien-Power said. "It's a legacy that will not be forgotten — it shouldn't be."