Lustberg earns Trial Attorneys of New Jersey lifetime achievement award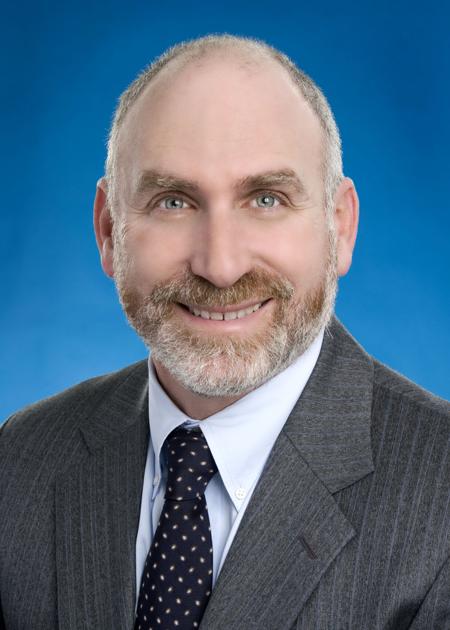 CHATHAM – Lawrence Lustberg was presented a lifetime achievement award from the Trial Attorneys of New Jersey (TANJ) for his work in commercial and criminal litigation.
The borough resident, of Rose Terrace, was bestowed the honor, named after Daniel L. Golden, at TANJ's 53rd Annual Trial Bar Awards reception on Thursday, Oct. 14 at the Pleasantdale Chateau in West Orange.
Lustberg is co-chair of the Newark-based Gibbons P.C. Commercial & Criminal Litigation Group and a longtime director of the firm's John J. Gibbons Fellowship in Public Interest & Constitutional Law.
TANJ, whose membership includes both plaintiff and defense attorneys from the civil and criminal bars, works to promote the interests of the public at large, litigants involved in civil and criminal cases, and the bench and bar.
Its lifetime achievement award celebrates "individual(s) who, by their dedication to the profession, have particularly enhanced the reputation of attorneys and the practice of law through their dedication and exemplary service."
While TANJ typically presents the award to jurists, elected officials, and other high-level public servants, Lustberg is the first practicing attorney who has never served in these capacities to earn this distinction since Golden became the first honoree in 1986.
Lustberg is the fourth Gibbons P.C. attorney to receive this award, after John J. Gibbons (1992), Daniel J. O'Hern (2001) and James R. Zazzali (2012), all jurists who joined or rejoined the firm upon retiring from the bench.
Throughout his career, Lustberg has argued groundbreaking cases before federal and state courts up to the U.S. Supreme Court, and he is well known and highly regarded for his extensive criminal defense, public interest, and pro bono legal work. He is a recognized authority in constitutional and criminal law and procedure, responsible for many seminal federal and state court decisions in a broad range of cases.
After serving a pivotal role in the historic 2013 overturning of New Jersey's ban on same-sex marriage, Lustberg was named the state's "Lawyer of the Year" by the New Jersey Law Journal, which also presented him with a lifetime achievement award in 2016.
He is the former president of both the Association of the Federal Bar of New Jersey and Association of Criminal Defense Lawyers of New Jersey, each of which has awarded him its highest honor – the William J. Brennan, Jr. Award and Honorable Lawrence A. Whipple Memorial Award, respectively.
Lustberg has earned numerous other honors, from such organizations as the Lawyers Alliance for New York, Thurgood Marshall College Fund, ACLU of New Jersey, New Jersey Institute for Social Justice, Legal Services of New Jersey, Garden State Equality, Partners for Women and Justice, and Essex County Bar Association, among many others.
He has long been listed in New Jersey Super Lawyers, Best Lawyer(s), the Chambers USA Guide to America's Leading Lawyers for Business, and was included in the inaugural Star Ledger Inside Jersey's "100+ Club," recognizing the most influential people in New Jersey.